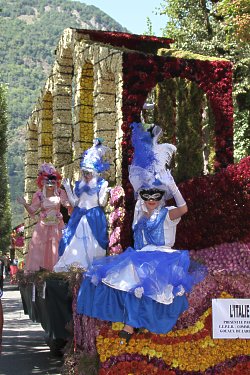 Photo Credit: Tourism Office Luchon
This is a major event in the Pyrenees and certainly the most important of the town of Luchon. More than 20,000 spectators come and enjoy during the penultimate weekend of August fragrances and colors that beautify the thermal city.

The creation of the Flower Festival is attributed to Edmond Rostand but it is a Parisian journalist, Maurice Froyez, who created the event by launching a "flower battle" in 1888, formalized the following year. The writer poet Edmond Rostand has meanwhile participated in the third edition in 1891.

This spectacular event is officially launched by a girl coated with scarfs know as Miss Flowers. Twenty floats decorated with more than 400,000 hand picked flowers majestically parade along the aisles Étigny, the parade of flowers lasts for the four days of the festivities.

Numerous organised events are offered: race walking, bandas, retirement of the guides on horseback and a fireworks show.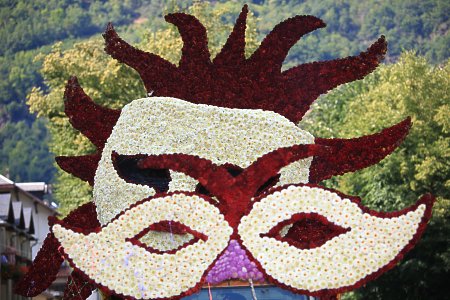 2015 edition
The 116th edition of the Flower Festival in Luchon take place from 20 to 23 August 2015. This is a very popular event; please book in advance.